Vixxo has a tradition of supporting global sustainability initiatives each Earth Day, and this year, we are working with ONETREEPLANTED to support reforestation around the world.
Reforestation makes an impact to reducing carbon dioxide (CO2) levels in the atmosphere through carbon sequestration, which is the process of capturing and removing CO2 from the earth's atmosphere. The average tree absorbs an average of 10 kilograms, or 22 pounds,
of carbon dioxide per year in its first 20 years of life.
To support ONETREEPLANTED on their mission to reduce CO2 levels and green the planet, we are planting over 3,000 trees on behalf of our key customer contacts, Service Providers, and employees.
---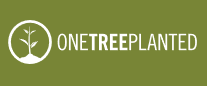 About ONETREEPLANTED. Since 2014, ONETREEPLANTED has planted over 92.7 million trees in more than 80 countries across the globe. In 2022, they more than doubled their impact from 2021 - with 52.7 million trees! Learn more Learn more
---
Past Vixxo Earth Day Initiatives: